What happens if you don't meet the requirements of your desired College/Educational Institution? What if your IELTS scores are insufficient for the job you want? What if the state to which you're trying to immigrate requires a better score? What should you do if your IELTS score is unacceptably low?
What Should You Do If Your IELTS Score Is Insufficient?
There are various alternatives available to you. We'll take a look at them in more detail below.
Do You Have a Low IELTS Score? Retake The Exam
A retake of the IELTS exam is a no-brainer. The IELTS also makes retaking the exam relatively simple. Unlike many other standardized examinations, the IELTS has no restriction on the number of times you may take it. In addition, there are no guidelines about how long you must wait before retaking the exam. If you opt to retake the test, "you can register for another IELTS test as soon as you feel ready to do so," according to the official IELTS website.
If you believe your IELTS result was incorrect, you can seek a revaluation (rescore). Your chances of success, on the other hand, are minimal.
The good news is that these aren't your only choices for boosting your IELTS score. Let's have a look at a couple more options.
If You Have a Low IELTS Score for School, You Have a Few Options
Speak with the University to Which You Have Applied
If your IELTS score falls short of what your school requires, the university you applied to may still admit you. Some school admissions departments are eager to work with you on your IELTS results. It is especially true if you have a strong professional or academic background.
Your school may also be ready to offer you conditional admittance in some cases. This permits you to study with them if you agree to attend additional English sessions. (On our TOEFL blog, we have an article on conditional acceptance that is equally applicable to candidates with poor IELTS scores.)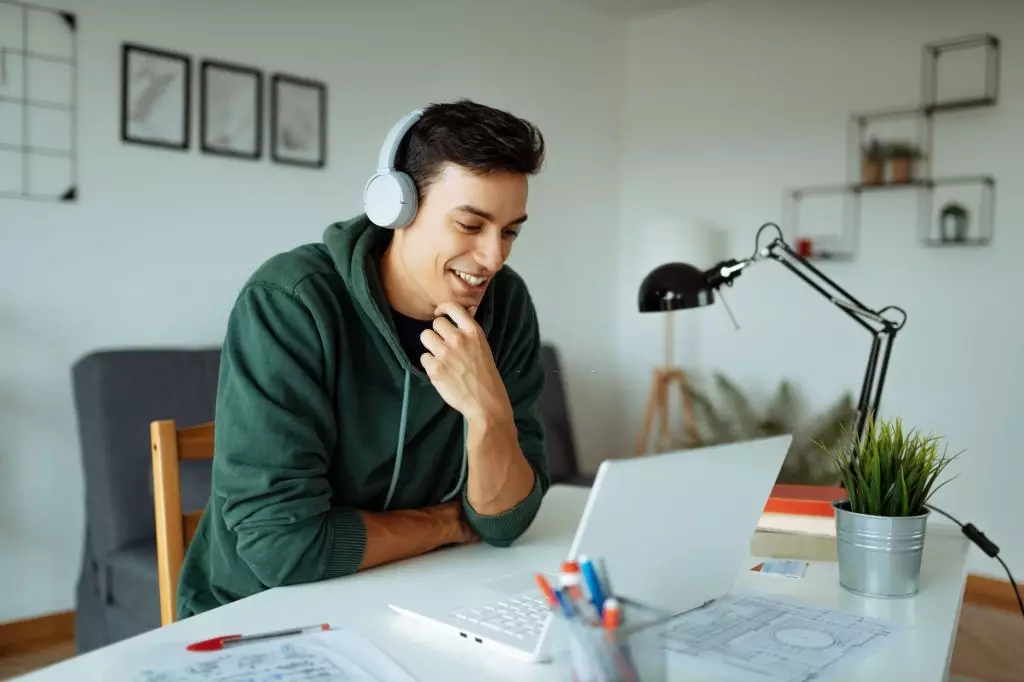 Even if your chosen school's IELTS criteria aren't flexible, there are plenty of alternative options. And IELTS requirements might change significantly between institutions. If your IELTS score is rejected by one university, it doesn't harm to seek other universities that would accept your score. A "poor" IELTS score isn't always bad from specific admissions offices' viewpoints.
Think About Taking a Test Like The TOEFL Instead of The IELTS.
Other English proficiency examinations will be accepted by most IELTS-accepting schools. The TOEFL is the most popular IELTS substitute. Now, objectively, there is no obvious answer to which test is "easier." However, some exam takers may find the TOEFL to be more straightforward than the IELTS. It could be useful to examine the TOEFL as a possible next step.
You could also be able to take other examinations. Several universities recognize the Eiken, a Japanese English proficiency test. The Eiken is simpler for many native Japanese speakers than the IELTS, especially since elements of the testing instruction are given in Japanese. The TOEIC can also be used in specific cases. Employers are frequently accepting other Cambridge English certificates if you are taking the IELTS for employment objectives.
Is Your IELTS Score Insufficient for Immigration or Employment?
Immigration in comparison to university restrictions, IELTS standards are more difficult to get around. Isn't it true that the law is the law? Shouldn't you simply retake the exam if you don't have a strong IELTS score by immigration standards?
Well…maybe. Even if your IELTS score is a bit too low for immigration or work visas, you may have a few possibilities.
Apply for a Visa of a Higher Level
Perhaps you don't have the required IELTS score for the visa you desire. However, you could be eligible for an alternative visa class with lower IELTS requirements.
For example, the Skilled Migrant Visa in New Zealand needs an IELTS score of 6.5. Assume you are unable to get that score, but your partner is able to achieve a 6.5. In that instance, your spouse might apply for a skilled migrant visa on your behalf, and you could file as his or her dependent at first. An IELTS score of 5.0 is all that is required. You might also apply for a New Zealand Essential Skills Work Visa if you have the necessary qualifications. The IELTS criteria for this visa are broad and variable. It all relies on your qualifications and the employment offer that you receive.
And that's just one illustration of how flexible New Zealand is with IELTS results. There are alternative methods to get into New Zealand with a lower score. Other nations' IELTS standards are equally diverse. Alternative IELTS visa requirements can be found in every IELTS-accepting country.
Take a Different English Exam
Alternative tests for university applicants have previously been discussed. Aside from the IELTS, immigration offices also offer a few additional English tests. Most notably, Australia has just begun to recognize the TOEFL as a requirement for immigration. Similarly, most states in the United States will take the TOEFL instead of the IELTS for medical practitioners. In another example from North America, Canadian immigration recognizes IELTS or CELPIP (Canadian English Language Proficiency Index Program) scores for skilled migration.
These are, once again, only a few instances. If your IELTS score isn't quite where you want it to be, consider taking an alternative exam. You can do it a lot of the time!
If You Have a Bad IELTS Score, Continue to Improve Your English.
If you scored a 5 on the IELTS, you'll almost surely need to improve your English for university. Your English skill is likely too poor for most immigration visas if you have a Band 4 or below IELTS score. You aren't truly ready for an IELTS retest if you scored in these lower IELTS Bands. Furthermore, you are unlikely to locate a suitable alternative school or test. In this situation, you'll need to work on improving your English abilities before moving forward.
How to Improve Your IELTS Score in 10 Easy Ways
So far, we've discussed a variety of options for retaking the IELTS. But what if that's exactly what you want or need? If the IELTS is the only test you have, there is just one thing you can do: increase your IELTS score.
As we previously stated, working on your general English abilities first might sometimes be the most effective strategy to increase your IELTS score. However, there are numerous additional things you may do to improve your IELTS band.
We've compiled a list of the top ten things you should do to boost your IELTS score below.
As Much as Possible, Practice English
Don't only learn English for the sake of passing the IELTS. Even if you aren't in an IELTS practice session, you should seek out opportunities to practice English. Learn English through reading English-language websites, periodicals, newspapers, and novels. Watch English-language television. Tune in to English-language radio and podcasts. If you already reside in an English-speaking community, communicate to others in English, such as foreigners in your native country or locals.
Learn Everything There Is to Know About the Exam
Make sure you understand everything about the exam, including the time, structure, types of passages and audio tracks, the IELTS Speaking interview questions, the various IELTS Writing activities, and so on. A smart place to start is with this free eBook.
Receive IELTS Writing and Speaking Feedback
With the guidance of example answers, you may self-score your IELTS Writing and Speaking with our free diagnostic assessments. (We also provide diagnostic tests with answer keys for IELTS Reading and Listening.)
However, finding another individual to provide feedback on your English speaking and writing while you prepare for the IELTS is always beneficial. This someone might be a student, instructor, family member, or friend with whom you can discuss your diagnostic results. Simply locate someone in whose opinion you have faith.
Locate Excellent Vocabulary Word Lists
You won't be able to memorize every vocabulary term that may appear on the IELTS, but some are quite likely to appear. Those are the words that you should memorize. Cambridge's Vocabulary for IELTS is maybe the greatest official collection of IELTS vocabulary.
Use Contextual Vocabulary to Practice Understanding Vocabulary
There are IELTS word lists for the most common IELTS vocabulary terms. There's also "vocabulary in context" for anything else. This is the ability to estimate or recognize the meaning of words depending on the language in which they are found. This is crucial for developing and achieving a high IELTS score. There are around a million terms in the English language, and you will always meet some unfamiliar words on the IELTS. However, the IELTS will always provide you with hints as to the meaning of any key terms. Learn to look for these hints by reading and listening.
Maintain Control Over Your Note-Taking
On the IELTS, taking notes is really beneficial. However, only if done wisely and in moderation. If you take too many notes in IELTS Listening, you may discover that you are too preoccupied with writing down what you hear to take the time to absorb it. Similarly, there's a narrow balance between quick useful notes and unnecessarily extensive, distracting notes in IELTS Reading. Keep your notes short and sweet, focusing exclusively on the most significant terms and concepts.
Practice Pre-writing
Making notes and an outline before writing or speaking in English is known as prewriting. This is a valuable skill for both IELTS Speaking and IELTS Writing on the IELTS. A "subject card" will be presented to you during the IELTS Speaking interview. After a minute of prewriting, you'll deliver a brief speech on the subject. Making notes and an outline for each essay in IELTS Writing will considerably increase your essay score. Inadequately prepared writing is the most common reason why otherwise competent IELTS test-takers score poorly in the Writing component.
Practice Visual Literacy
The IELTS tests visual literacy, which you may not be familiar with. The capacity to interpret informational images such as charts, tables and diagrams is known as visual literacy. IELTS Reading, Listening and Writing all include charts, tables, and diagrams. Take some time to acquaint yourself with IELTS visual literacy assignments by practicing reading these types of infographics in English.
Test-taking Skills, Not Only Language Skills, Should be Practiced
While the IELTS is a standardized exam, it is also a measure of your English language proficiency. That implies that during your IELTS preparation, you should concentrate on both test-specific and language skills. Keep track of your pace and come up with strategies for completing assignments inside the testing time limit. Recognize the various sorts of questions and how to appropriately respond to them. Understand and anticipate the test's specific format. Then, for a high result, combine these testing abilities with strong English language competence.
On Test Day, Take Care of Yourself (and the Day Before)
When a student of mine receives a substantially lower score than predicted, the reasons are almost always physical. On exam day, they were too exhausted. During the exam, they were hungry and dizzy. They were sick with a cold or a fever. Make every effort to be in peak physical condition on exam day. The day before the exam and the morning of the test, get plenty of rest and eat healthily. Also, don't stress too much about studying in the 24 hours leading up to the exam. It won't make much of a difference if you study one more day. In the test center, however, being awake, healthy, and serene makes an enormous difference.
Conclusion
There are a few ways to determine whether or not you have a good IELTS score (versus an average IELTS score or a bad one). It's crucial to understand the IELTS Bands and how they're determined. Make sure you understand what IELTS scores you'll need. Above all, be willing to work on improving your IELTS score—as well as your overall English skills—if necessary.